State Technical and/or Regulatory Experience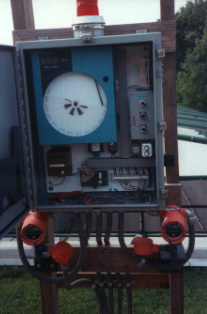 "Your report was excellent,
detailed, and addressed every issue . . . The client and carrier were thrilled . . . There was no rebuttal - after all, what could they say?"
(Defense Partner)
"I am very appreciative of your work, including your quick response throughout the case . . . You were very helpful . . . You are a good teacher concerning the issues - I should know, as I am a previous schoolteacher for many years."
Wastewater Metering Flow Chart for Sewage Storage and Treatment Facility
(Past Consulting Project in Allentown, PA Area)
Chuck Dutill Has Experience
Practice includes projects and/or cases nationwide, but especially in the eastern two-thirds of the country, as follows:
1240 West Chester Pike, Suite 213
West Chester, PA 19382-9100
Chuck Dutill Would Like Experience