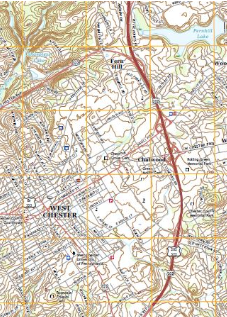 The Firm Provides Consulting and Expert Witness Services to

Organizations

Including but not Limited to the Follow

i

ng:
"You are down-to-earth, reasonable, and, most importantl

y

, yo

u

worked within our system . . . Each time we pushed, you responded quickly and did everything we requested . . . Interacting with you was easy since you are straightforward and honest . . . I appreciate how detail-oriented you are."
(Chief Engineer, Large Wastewater Authority)
"The expert report was good . . . . With $500,000 in question, we used your report to successfully argue for the majority of that amount, leaving my client very satisfied."
(Law Firm Senior Partner in Environmental Case)
Topographical Map Typical of Those Often Used by Heritage for Consulting Assignments or Expert Witness Cases, Especially Related to Hydrology
Overflowing Sewer System
(Similar to Conditions with Past Heritage Case in Milwaukee)
Hydrology

Flooding

Drainage

Mold
General industry

Waste handling firms

Developers

Contractors

Individuals

Pollution control firms
Law firms
Insurance companies

Transportation companies

Municipalities/authorities

Federal and state government

Commercial businesses

Consulting/engineering firms

Utilities
Key issues addressed by Heritage for Consulting and Expert Witness Services Include:
1240 West Chester Pike, Suite 213
West Chester, PA 19382-9100